Thank You for Helping our Community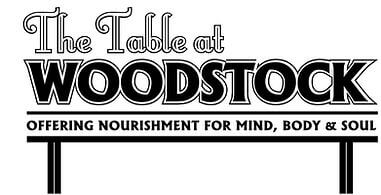 The Table at Woodstock was developed to fill a growing need for no cost prepared food in our community. They currently provide over 1000 prepared meals a month (Served 3x a week) and over 1250 weekly meals, via groceries that are distributed to families & individuals.

Established in 1992 Angel Food East began by preparing and delivering nutritious, hot meals to clients with HIV/AIDS throughout Ulster County on a daily basis. The congregation at St. John's Episcopal Church on Albany Ave. in Kingston NY provided the kitchen space for Angel Food East operations and is still the home for Angel Food East 27 years later. Volunteers from the community come together and shop, prepare, cook, package and deliver meals to clients who are in need. We provide 5 hot, nutritionally balanced meals per week along with salads, breads and pastries, and 5 pieces of whole fresh fruit. For 27 years Angel Food East has had a profound impact on the Ulster County community and surrounding Hudson Valley communities. Over the years, people living with HIV/AIDS began to live longer, healthier lives and we saw a decline in the number of new request for meals. At the same time, we were getting more calls requesting our services from others in the community including the elderly and the chronically ill. Over the last few years, the number of clients has more than doubled from 25 to over 60 with a steady waiting list requesting service. Six years ago Angel Food East successfully streamlined its operations to reduce waste and utilize volunteer staff more effectively. Angel Food East operates with only one paid part-time kitchen manager and continues to need the support of grants, individual donations, and volunteers to meet its mission to serve the community. Click here to learn more.